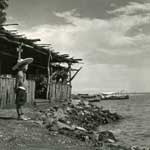 ---
NOTICE TO U.S. Citizens traveling to Rocky Point!!!
ALL persons*, including U.S. citizens, traveling by air between the United States and Canada, Mexico, Central and South America, the Caribbean, and Bermuda are required to present a validpassport, Air NEXUS card, or U.S. Coast Guard Merchant Mariner Document.
Oral declarations are no longer accepted from U.S., Canadian or Bermudan travelers seeking to enter the U.S. by sea and/or land.

Travelers by land or sea will need to present a valid government issued ID and a birth certificate or naturalization certificate!
On June 1, 2009 all U.S. and Canadian citizens who are 16 and older traveling between the U.S. and Canada, Mexico, Central and South America, the Caribbean, and Bermuda by land or sea(including ferries), will be required to present a valid passport or other alternative documentsas determined by the Department of Homeland Security. U.S. and Canadian citizens who are 15 years old or younger will still be allowed to travel with just a copy of their birth certificate, as will teens between the age of 16-18 if they are part of an adult supervised school, religious, cultural or athletic group.See links above and below for exact documentation required!
---

---
Rocky Point TV


Go to "ROCKY TALK" on Facebook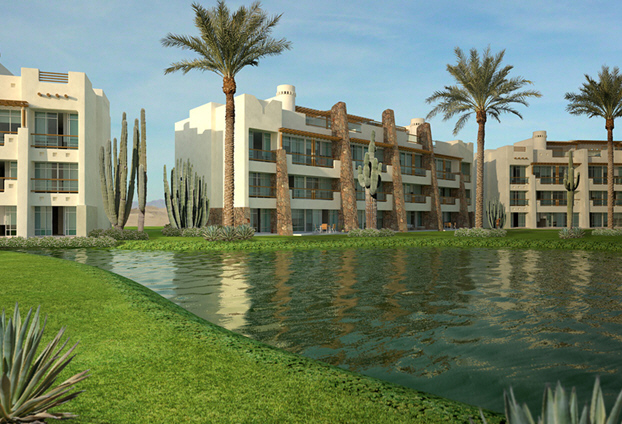 Upload Your Rocky Point Photos
CHIEF OF POLICE IN ROCKY POINT SHOT JUNE 19, 2010
The Chief of Police of Puerto Penasco and his bodyguard were shot and wounded while traveling in an official city vehicle sometime between 10:22 p.m. and 11:00 p.m. Saturday night as he and his bodyguard drove on Calle Suchiate in front of the Bimbo warehouse, according to City Director of Public Security.
The Police Chief, Erick Francisco Landagaray Macías, and his bodyguard, Luis Huerta Ibarra, were taken to a local hospital before the chief was transported under heavy guard to a hospital in Hermosillo for specialized medical care. The bodyguard is reported to be out of danger.
Police investigating the scene of the shooting found shell casings from an AK-47 assault weapon. According to police sources, Macias was hit by six bullets, one striking him in the abdomen. Macias's condition is reported to be delicate.
A group of hitmen is being sought by at least three branches of goverment at this time, including the Mexican Navy, according to sources close to the investigation.
---
AUSTIN, TEXAS
VOTES TO PUNISH
ARIZONA, TOO
On May 13, 2010, the Austin City Council voted unanimously to ban city travel and business with the State of Arizona.
The vote was a protest of the new racist immigration law signed by Arizona Republican Governor, Janice Brewer, a California transplant. Council members feared city employees might be illegally detained while traveling through Arizona.

---
ARIZONA-MEXICO
COMMISSION
CANCELED ITS FIRST MEETING IN MORE THAN 40 YEARS
On April 27, 2010, Victor Flores, the President of the Arizona-Mexico Commission gave notice to its members that Sonoran Governor, Guillermo Padres Elias, and his delegation, canceled their meeting scheduled in June 2010. This was reported to be the first time in more than forty years that a meeting was canceled.
The Arizona-Mexico Commission (AMC) is Arizona's premiere cross-border nonprofit organization. Its mission is "to improve the well-being and quality of life for residents of Arizona by promoting a strong, cooperative relationship with Mexico and Latin America through advocacy, trade, networking and information," according to its web site.
Members include the Sonora and the Arizona Governors.

---
REPUBLICANS
WANT TO DEPORT
U.S. KIDS
San Diego area Republican Representative, Duncan Hunter, said he wants to deport U.S.-born children of undocumented immigrants.

The Republican made the comments at a TeaBagger
rally in Ramona, California, that was videotaped.

All persons born in the U.S.
are U.S. citizens under the
14th Amendment to the
Constitution. Teabaggers and
Republicans hate the U.S.
Constitution.
Top of Page
---
REPUBLICANS
ENACTED "SHOW ME YOUR PAPERS" LAW TO STEAL NOVEMBER 2010 ELECTIONS - LOOK FOR "COPYCAT" LAW IN REST OF UNITED STATES
Investigative reporter, Greg Palast, believes the real intent of Arizona's new unconstitutional "show me your papers" law is to challenge voters at the polls in November.
Under the racist law Republican operatives will now be able to demand proof of United States citizenship from any minority waiting in line to vote. If the person challenged cannot produce a birth certificate or a U.S. passport on the spot, they can be denied their right to vote, according to Palast's latest investigation of election fraud in the United States.
Palast states Republicans fear the vote of legal latinos, whose numbers terrify Republicans. The GOP knows its time is up in Arizona if U.S. citizen Hispanics vote unchallenged in November. History shows Republicans cannot play fair when it comes to elections.
Greg Palast is the author of the New York Times bestseller, "Armed Madhouse" (Penguin Paperback 2007). When Palast, an investigator of corporate fraud and racketeering, turned his skills to journalism, he was quickly recognized as, "The most important investigative reporter of our time" [Tribune Magazine] in Britain, where his first reports appeared on BBC television and in the Guardian newspapers.
According to his web site, Palast is also the author of another New York Times bestseller, "The Best Money Democracy Can Buy." [Go to Greg Palast web site].
---
REPUBLICANS ENACT RACIST LAW NULL AND VOID ON ITS FACE
On Friday, April 23, 2010, Arizona Republican Governor, Janice Brewer, signed into law one of the most racist statutes in state history. The law mandates racial profiling as stated public policy.
Public officials, employees, law enforcement officers, and lawyers throughout Arizona anxiously awaited the governor's decision. She announced it after spending the previous evening at the annual dinner of Chicanos Por La Causa, the leading Hispanic community development corporation in Arizona, whose members asked the governor to veto the bill.
The new law will go into effect 90 days after the current legislative session ends, which could be in July or August. The law requires all police officers to demand immigration papers from anyone suspected of being in the United States unlawfully.
The new law is unconstitutional on its face and is void ab initio, according to Phoenix lawyer, Bruce Stirling, who said, "all law enforcement officers are cautioned to treat this statute as invalid from the outset."
Police officers who enforce statutes later declared unconstitutional cannot rely on the law as a defense when sued for damages as a result of their attempted enforcement of the illegal law, according to Stirling, a former Chief Deputy County Attorney, and a former Maricopa County Superior Court Judge Pro Tem.
Democrat Representative, Raul Grijalva, who represents Tucson and Yuma, called for an economic boycott of Arizona due to the Republican enacted law that he called "fundamentally racist." He called for companies across the nation to join in an economic boycott of Arizona.
Representative Grijalva's office was closed after racists made death threats against him.
Arizona was last boycotted as a result of impeached Governor Evan Mecham's cancellation of Arizona's Martin Luther King, Jr. holiday, which cost the state millions and canceled conventions, tourism, and the 1993 Super Bowl.
Arizona Democrats vowed to switch parties to vote in the Republican primary to oust all Republicans who voted in favor of racist Senate Bill 1070, according to several Phoenix lawyers.
The racist Arizona immigration law was sponsored by Republican Representative, Russell Pearce, a former deputy sheriff. Pearce also sponsored Arizona's new "Birther Law," which requires presidential candidates in Arizona to submit copies of their birth certificates for state inspection before their names are placed on Arizona ballots, an obvious appeal to the racist TeaBaggers in Arizona.
Arizona Democratic Party Executive Director, Luis Heredia, issued a statement condemning the new Arizona law and said, "Brewer and her right-wing Legislature have done serious damage to our state. The far-reaching impact is not yet known, but it's safe to say that it will be devastating for our economy and the citizens of our once-great state."
Governor Brewer obtained her office when Governor Janet Napolitano joined the Obama Administration as Secretary of Homeland Security. Brewer is from California and reportedly attended Glendale Community College in Arizona. Former Governor Janet Napolitano received her jurist doctor degree from the University of Virginia Law school, founded by Thomas Jefferson.
Most Arizona political figures are not Arizonans, and they move here for political reasons from other states. Republican Senator John Kyl is from Oakland, Nebraska, while Republican Senator John McCain was born in Panama and grew up visiting and spending a lot of time in Mississippi. John Kyl is the son of a Nebraska United States Congressman.
Republican J.D. Hayworth, who is running against Republican Senator McCain, is from High Point, North Carolina, and moved to South Carolina before moving to Phoenix in 1987, where he was a sportscaster.

---
NEW ROAD TO YUMA AND EL GOLFO OPEN
Highway

SON003

connecting Puerto Peñasco and El Golfo de Santa Clara is now open for travel. The new highway connects Rocky Point directly to San Luis Rio Colorado (Yuma). The long awaited shortcut to California is finished.
We departed from Puerto Peñasco on January 3, 2009, at about 8:15 a.m. to travel the new road and to report our findings to our readers. In 1957 my father, Bob Stirling, undertook a similar adventure for the Tucson Daily Citizen, traveling with his family of eight in a VW bus from Nogales to Mexico City. Thus, this trip also served as a fitting tribute to my father, who would have loved to have been along. I drove, while my wife, Debbie, took the photos on this page.
U.S. BORDER PATROL AGENT
KILLS 14-YEAR-OLD MEXICAN BOY
Sergio Hernandez, 14, was shot and killed inside Mexico by an unnamed U.S. Border Patrol agent, who claimed the boy was throwing rocks at him from Ciudad Juarez, Chihuhua, Mexico.
In typical U.S. law enforcement style, the Americans released information suggesting the 14-year-old boy had a "criminal history," as though that was some how relevant to his being killed by the agent. Mexican news outlets revealed he was an "A" student.
The death of Hernandez caused an immediate angry reaction throughout Mexico as relations between the United States and Mexico plummeted in the wake of Arizona's new racial profiling law, SB1070.
In an informal online poll posted by a Mexican news organization, 74% of of those responding said the killing of Hernandez was the result of a wave of racial issues.
President Felipe Calderon condemned the killing and demanded an investigation. Mexicans overwhelmingly condemned the killing of Hernandez as an act of murder, according to numerous news sources in Mexico.
The unnamed Border Patrol agent claimed "the subjects surrounded the agent and continued to throw rocks at him," according to a statement released by the F.B.I.
However, a videotape of the killing does not support the F.B.I.'s version of the facts. The agent is clearly seen pointing his .40 caliber pistol at three persons who ran away. According to the person filming, at least one person threw a rock or rocks at the agent. The agent is standing alone with one detained person, not surrounded and does not appear to move to avoid rocks. His weapon was drawn from the moment he first appeared. He is shown firing his weapon three times at the 14-year-old Hernandez, killing him. Thirteen seconds after the killing, another agent arrives.
Sergio Hernandez's body was inside Mexico at the time the agent shot across the international border killing him.
According to defense attorneys in Arizona, Border Patrol agents and sheriff's deputies are generally considered the least professional of all law enforcement agencies.
Univision has the complete unedited version of a videotape on their web site.
LOS ANGELES TO BOYCOTT ARIZONA!
On May 12, 2010, the Los Angeles City Council voted to halt future business with Arizona as a result of Arizona's new racial profiling law, which is to take effect on July 23, 2010. The bill passed 13-1.

Arizona Republican Governor, Janice Brewer, had no comment. Brewer is from California.
Arizona's new racist law mandates racial profiling. The bill specifically empowers private citizens to sue any local or state governmental agency that does not fully enforce federal immigration laws.
According to Phoenix attorney, Bruce Stirling, "local officials are not competent to understand federal immigration laws, much less, to attempt to enforce them."

Stirling said the language of the bill authorizing legal action against police and other local officials came directly from old Jim Crow laws of the southern states.
Arizona's racial profiling law was drafted by Kris Kobach, according to the Southern Poverty Law Center, which tracks hate groups in the United States.
Maricopa County Sheriff, Joe Arpaio, recently hired Kobach to train Maricopa County Sheriff's deputies.
Watch this YouTube video of a trained Maricopa County Deputy Sheriff as he violates the civil rights of a U.S. citizen in Phoenix.

---
TUCSON POLICE OFFICER FILES
LAWSUIT OVER SB1070 IN
TUCSON FEDERAL DISTRICT
COURT
A Tucson police officer filed one of the first lawsuits in federal court on April 29, 2010, challenging Senate Bill 1070, Arizona's new "Show Me Your Papers Law."
The federal civil complaint states, "At all times relevant to this complaint, Defendants [State of Arizona, Governor Jan Brewer, et al.] have announced and made clear their intent to implement and enforce SB 1070, enacted legislation of the State of Arizona, a session law that places every Hispanic within the State of Arizona at substantial risk of the immediate loss of rights guaranteed by the United States Constitution, including unlawful detention, denial of due process, equal protection based solely on their race, Hispanic."
The lawsuit was filed by Tucson lawyer, Richard M. Martinez, on behalfof Martin H. Escobar, a Tucson police officer, who alleged in his complaint, "In plaintiff's experience as a Law Enforcement Officer, there are no race neutral criteria or basis to suspect or identify who is lawfully in the United States; requiring such, the mandate of SB 1070, compels under threat of lawsuit, discipline and loss of required certification every Law Enforcement Officer in the State of Arizona to actively engage in racial profiling to detain, question and require every Hispanic found within the limits of the City of Tucson to prove their legal status in the United States of America irrespective of county of origin, citizenship, immigrant status based solely on immutable and mutable characteristics common or stereotypical in attribution to Hispanics."
Top of Page
---
ARIZONA REFERENDUM
COULD DELAY
NEW LAW FOR
YEARS
One Arizona filed papers with the Arizona Secretary of State's Office on April 28, 2010, to start a referendum drive in Arizona seeking signatures to dump SB1070, Arizona's new racist "Show Us Your Papers Law," according to the Arizona Capitol Times.com.

One Arizona, the group seeking the referendum, needs 78,682 signatures before the new law takes effect.
Signatures submitted after a July 1 deadline could result in the referendum being placed on the ballot in November 2012, and thereby delaying implementation of the new law for two years. Read the article linked above for the details.
---
ARIZONA BOYCOTT BEGINS
The American Association of Immigration Lawyers announced it was canceling its annual national convention scheduled to take place in Scottsdale, Arizona.
Meanwhile, a large number of independent Hispanic truckers agreed not to carry or pick up cargo traveling to and from Arizona to protest SB 1070, Arizona's new racial profiling law.
Mexican newspapers reminded readers throughout Mexico of the last economic boycott to hit Arizona, which caused the National Football League to cancel the 1993 Super Bowl scheduled to be played in Phoenix. Instead, the Super Bowl was played in Pasadena, California.
Arizona Congressman, Raul Grijalva, called Arizona's new racial profiling law "racist."
Republican politicians in Arizona failed to anticipate the potential for economic disaster and pleaded that it would be wrong to boycott Arizona because of its new racist law.

Both Senators McCain and Kyl asked the nation not to boycott Arizona.
Meanwhile, Reverend Alan Sharpton traveled to Arizona on April 26, 2010, and agreed with the call for economic sanctions against the state.
Arizona's economy is already reeling from the deep repression caused by the Bush Administration in 2008 (history will likely conclude it was a depression). Bankruptcy lawyers in Phoenix are doing record business.
Even a minor boycott at this time could prove devastating. Hundreds of Arizonans lose their houses to foreclosure daily.
Tucson and Southern Arizona have long depended upon Mexican tourism as their principal revenue source. But for the arrival of Mexican tourists on shopping sprees, many Arizona businesses would fail.
Calls for an Arizona boycott throughout Mexico could have a tremendously devastating effect for the state.
Governor Janice Brewer, Representative Russell Pearce, and the Republicans in the Arizona Legislature who voted for Arizona's illegal new law will be solely to blame for all resulting economic losses.

Top of Page

---
MEXICO REACTS
The Mexican government issued a travel alert warning Mexicans about "an adverse political atmosphere for migrant communities and for all Mexican visitors."
The Mexican government was dismayed at the passing of Arizona's Senate Bill 1070 because it violated human rights. Mexico said it was going to reconsider its relationship with Arizona, according to Mexican newspaper, La Opinion. Reprisals could be forthcoming.
Mexican Foreign Minister, Patricia Espinosa, in a nine page statement, said Governor Janis Brewer's signing of SB1070 will force Mexico to reconsider the many cooperation agreements developed with Arizona. She took no questions after her press conference.
Mexican Ambassador to the United States, Arturo Sarukan, said that Arizona's governor in the next few days will determine how to identify an undocumented alien. "That is racial discrimination!" he said.
Espinoza said she recognized each country's sovereignty to determine public policy within their borders, however, Mexico would not remain indifferent to human rights violations, she said.
In Mexico City, Senator Santiago Creel announced the Mexican Congress approved a point of agreement to ask the United States government to halt implementation of Arizona's newly passed "anti-immigrant law."
Senator Creel described Arizona's new law as an "anti-Mexico vision" and expressed his hope that the new law would be vetoed and challenged in the United States Supreme Court.
Describing Arizona's SB 1070 as an act of betrayal and of humiliation, Senator Creel said the law contradicts the existence of a good friendship and of a neighborly relationship between Mexico and Arizona.
Meanwhile, the Mexican legislature sent a message to Mexicans living in Arizona telling them, "you should not feel alone," and that Mexico "is committed to the migrant's cause and to her countrymen."
Arizona SB1070 will be the subject of a meeting between President of Mexico, Felipe Calderon Hinojosa, and Sonoran Governor, Guillermo Padres Elias. The Sonoran Governor said he strongly disagrees with the passage of the new Arizona law, but he said Sonora has a duty to continue strengthening its ties with Arizona.
People on the streets in Mexico commented that persons traveling to the United States should have visas, and that if the Mexican government provided them with jobs there would be no need for Mexicans to leave the country.


Robert Bruce Stirling, II
bruce@stirlinglaw.com
---
---
Top of Page